Key Steps to Maintaining a Strong Marriage in Retirement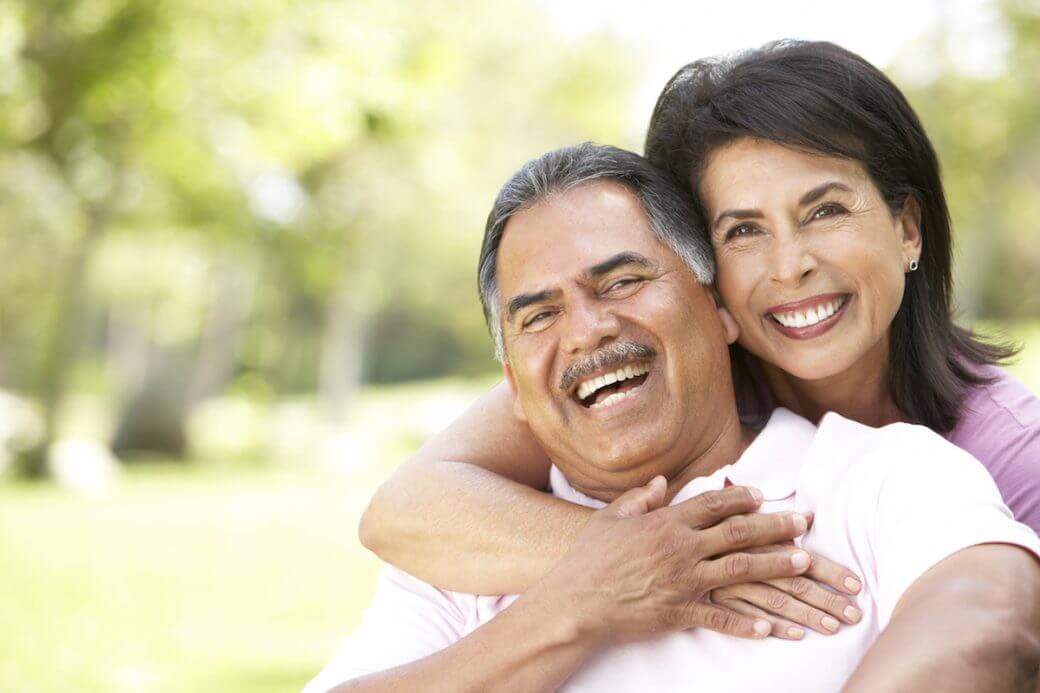 You have lived a lifetime together. You have raised children, watched them grow, experienced life's greatest moments and, undoubtedly, some of life's hardest moments too. This bond has made your marriage strong but despite all of this, retirement may bring a new set of challenges that you and your spouse did not anticipate. If you're feeling frustration or isolation as you adapt to life in this new chapter you are certainly not alone. According to a recent study by the Pew Research Center, the rate of divorce among American adults over 50 has doubled since the 1990s.[i] This dramatic rise is likely due to a broad spectrum of contributing factors, but one of those may be lack of planning in advance for a shared life in retirement.
While we often consider the financial implications and needs when planning for retirement, the impact on relationships may be overlooked. Taking time with your spouse to discuss your expectations for retirement and experiences you'd like to have, as well as what you want your day-to-day to look like, can help decrease strain or pressure when you enter retirement. It is important to remember that retirement is a major life transition and people's emotions, psychology and health can be impacted by this transition. These experiences may feel very different for your spouse than for you. Communication may be the difference between maintaining a healthy and happy marriage and watching it deteriorate.
The Changes Faced in Retirement
Our identities are often deeply intertwined with work and career, children and family. Retirement is the closure of a major life chapter and with it comes the challenge of starting a new one. When one's career is tightly woven into one's identity, the transition to retirement can be all the more challenging, both to you and your spouse. There is the change in schedule and daily routine to contend with, as well as what type of hobbies and activities will occupy your day. New routines can be a difficult adjustment and put pressure on an otherwise healthy marriage.
---
FREE RESOURCES FOR RETIREMENT
Access our Retirement Toolkit with workbooks to get organized, financial planning software and a customized risk assessment
---
Adapting to changing roles in a household can be an unanticipated test on even the strongest relationships. On top of evolving identity, the other major challenge to a marriage is when the goals for retired life are misaligned between you and your spouse. What if you want to travel and your spouse wants to stay close home What if your spouse wants to downsize, but you'd rather stay put? How you spend your time and how you spend your money often goes hand in hand and a recent study found that 38 percent of retired couples disagreed on the lifestyle they want to lead.[ii] That is a high percentage of couples embarking on retirement together with mismatched goals. If the goals differ, then the view on finances likely differs as well. It is not news that financial disagreements are one of the main causes of discourse in marriages.[iii] This is another solid argument to really break down your needs and wants in retirement well before the big day arrives.
Retirement and Personal Identity: Timing is Key
Overall, couples who plan to retire at the same time tend to experience fewer marital challenges stemming directly from the transition to retirement.[iv] This may be, in part because they are embarking on this big life change together. If you can adapt to this next chapter together, and especially if you have agreed on how best to spend that time, then you are likely to have greater ease in your transition. You will be leaving your work roles and stepping into your new roles simultaneously. You, as a couple, get to embark on this new adventure together.
Of course, not every couple can retire simultaneously, perhaps the financial benefits or timing make it impossible. The benefits of having an active cash flow, health benefits and financial mobility may outweigh the alternatives. In fact, fewer than 20 percent of all couples end their careers and shift gears to retirement in the same year.[v]
A staggered retirement, when discussed and planned out in advance, can be an acceptable and even beneficial option though. What is most important is that the communication channels are left open, as jealousies and frustrations can arise in the work/retired household balance. If your spouse is consumed with work and you are bearing the brunt of the domestic and household chores, resentments can build. The same can be said if you feel you are working hard while your spouse is living a life of leisure. These changes in household roles and relationship identities can be difficult to navigate, but the more discussions about retirement expectations can occur, in advance, the better. Any major life adjustment will take time to acclimate to, and with a supportive partner, it will be an easier transition.
Retirement Goals: Getting Synched Up
Financial security functions as a protective factor in staying together and happy in retirement but it is only one aspect.[vi] If you want travel and adventure and your spouse wants quiet and leisure, establishing how you both can have the retirement you want will be key. There will be compromise and negotiations. After all, a marriage is made up of two individuals, and it is of the utmost importance that communication channels are open. The transition to this next stage will only improve by supporting each other and sharing a clear idea of the goals and expectations for both of you going into the future.
A Financial Advisor as a Resource
At Retirement Evolutions, we frequently facilitate these critical conversations about retirement, both emotional and financial. An objective third party can be an unexpected support system during this important time. We know how to ask the hard questions, assess both of your goals and expectations, and create a shared plan for your future together.
For a fulfilling retirement, it's imperative that a couple is on the same page about what they want their shared future to look like. With a plan in place, forward-thinking couples are able to move toward and through retirement feeling secure in each other and the plans they've made together.
Some Other articles that you may be interested in:
Antecedents of Gray Divorce
https://www.ncbi.nlm.nih.gov/pubmed/27986850
10 tips for marriages
https://money.usnews.com/money/blogs/on-retirement/articles/2017-03-30/10-tips-to-help-your-marriage-survive-retirement
retirement and marriage
https://www.investopedia.com/articles/personal-finance/031416/retirement-planning-couples.asp
Sources:
[i] http://www.pewresearch.org/fact-tank/2017/03/09/led-by-baby-boomers-divorce-rates-climb-for-americas-50-population
[ii] https://www.aarp.org/retirement/planning-for-retirement/info-2016/retirement-planning-tips-for-couples.html
[iii] https://www.psychologytoday.com/us/blog/friendship-20/201609/5-ways-money-issues-can-ruin-relationships
[iv] https://academic.oup.com/psychsocgerontology/article/57/3/P212/581321
[v] https://www.aarp.org/retirement/planning-for-retirement/info-2016/retirement-planning-tips-for-couples.html