6:30 pm

Barnfire Mequite Grill | 8310 N Thornydale Rd, Tucson, AZ 85741

Are you retired, or nearing retirement and looking for the confidence to take the next step?

Isn't it time to reevaluate your retirement plans so you can have peace of mind during retirement?

You and your guest are cordially invited to attend an Exclusive Dinner Discussion. This event is exclusively for local area residents that are retired or nearing retirement and are interested in strategies to help secure their retirement. Join us as we discuss the "5 Pillars in Retirement":
March 9, 2019, marked the 10th anniversary of the current bull market, the longest-running in U.S. history. In that decade, the market more than quadrupled, and when you factor in dividends, it's up fivefold.
The short-term spikes over the past few years coupled with corporate share buybacks have served to keep performance humming. As we move forward, a few points of note:
Take me to the full article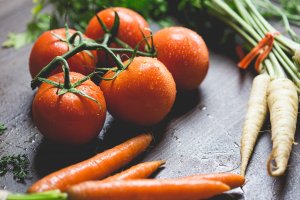 When Lessie Brown, a 114-year-old woman from Ohio, passed away in January, her family attributed her longevity to the fact that she ate a sweet potato nearly every day until she was well past 100.
Take me to the full article