Check back soon for upcoming seminars!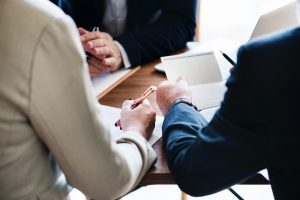 Given a choice, which would you choose: a guaranteed fixed income for the rest of your life, or a lump sum that you could invest? As it turns out, lots of people prefer a sure thing.
This is what a recent survey showed about public sector employees posed with the option to select a defined benefit pension plan or a 401(k)-type defined contribution individual account. In fact, even when the defined contribution plan was the default option and workers had to proactively choose the defined benefit pension plan, they made the effort. In the eight states studied that offered a choice between the two options, all had employees choosing pensions at rates of 75 percent or higher in 2015.
Take me to the full article