Event Information:
The Five Pillars in Retirement

6:30 pm

Barnfire Mesquite Grill | 8310 N Thornydale Rd, Tucson, AZ 85741

Are you retired, or nearing retirement and looking for the confidence to take the next step?

Isn't it time to reevaluate your retirement plans so you can have peace of mind during retirement?

You and your guest are cordially invited to attend an Exclusive Dinner Discussion. This event is exclusively for local area residents that are retired or nearing retirement and are interested in strategies to help secure their retirement. Join us as we discuss the "5 Pillars in Retirement":

Estate - Putting the right legal documents in place will ensure your beneficiaries will receive exactly what you intend.
Income - How do you create a stable, predictable income for life?
Investments - Are you paying too much in fees? Does your investment risk match your stage in life?
Taxes - Are there investment strategies that can reduce your future tax burned?
Insurance - Planning for unexpected health care costs in retirement.

Seating is limited so register now!

You will receive a call 48 hours prior to the event to confirm your reservation. If we are unable to confirm your reservation it will be canceled.

Registration on the night of the event closes at 6:15p, late arrivals will not be allowed in.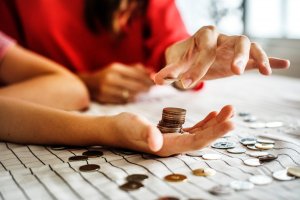 Financial literacy has always been a challenge. However, now that much of the burden of retirement income has shifted to employees instead of employers, it is all the more important that we begin teaching the principles of saving and investing to people as early as possible.
Take me to the full article