Freedom and Independence: Similarities of Retirement & Start-ups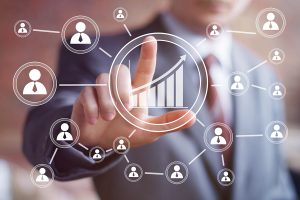 Working for a startup can be a very stressful enterprise. While it may seem glamorous to those toiling away at a traditional 9 to 5 grind, the reality is a bit starker. Disregard whatever preconceived notions you may have about quitting your job and building something from scratch – this won't be like working for Facebook or Google. They are well-defined, carefully manicured corporate cultures that defied the odds and did the near impossible: spread their wings and somehow managed to survive and thrive. The reality is that most start-ups don't make it.
Pull back the rose-colored curtain and look past the casual dress code, impromptu afternoon ping pong tournaments and well-earned after work liquid libations bought on the company credit card. What lies beyond are 16-hour work days and a dizzying array of multitasking hats (which might not necessarily be your style, size or color, but boy-oh-boy you better find a way to make them fit if you want to survive). Along with the demanding work, frantic pace, ever-shifting job duties and overall trial by fire that are hallmarks of life inside a startup, there lie the possibilities of freedom and independence (should the enterprise succeed). These same goals of financial freedom and independence are at the heart of retirement planning goals and expectations.
There are many reasons why startups fail, but overall financial unfitness and lack of preparedness hover near the top of the list. In this regard, startups and retirement planning have much in common. Each endeavor is fraught with, and also thrives on, uncertainty. The ability to change focus, reevaluate goals and make crucial adjustments as markets shift and the landscape changes are crucial to success in both enterprises. Let's look at some areas where lack of prudent financial planning and inability to roll with the changes impact successful retirement planning.
Know Your Market
For a budding business, market research is an invaluable tool in providing a big picture view of potential prospects. And for those planning for retirement, assessing the new world awaiting them when a lifetime of work ends is also essential recon. Questions of where and how one wants to live in retirement are intimately tied to financial fitness and means. Knowing the costs associated with the life you envision in retirement also helps give realistic perspective and helps guide a retirement planning strategy. Proper planning goes a long way in making these hopes a reality, but having a backup plan – should the unforeseen occur – can be the difference between a simple reset/refocus and starting from scratch. In order to attain the lifestyle you want in retirement, asking these questions and setting a realistic plan into motion to achieve them is vital. Viewing and assessing life in retirement at the macro level throughout the planning process will help make your goals clear and keep your expectations in step with the big picture.
Capital is Crucial
For many new businesses – and many new retirees – starting with limited capital keeps them from thriving and reaching their goals. Those lucky enough to have a pension along with investments and Social Security may still find themselves unable to attain the lifestyle they desire throughout retirement. Much like some startups underestimate the cost of doing business, some people inadequately assess the costs associated with living and aging once they retire. Having a solid, well-conceived plan in place can help avoid mistakes in matters of taxes and social security. A proper portfolio also needs to be "on point" with needs, goals and risk tolerance. Otherwise, building and maintaining a sufficient nest egg may be out of reach.
Stay Organized
Keeping track of the in-and-out flow of money is key to staying organized and decreasing stress for individuals and startups alike. Staying on top of the money stream and all its tributaries – along with having an organized paper trail – will help those planning for retirement ease anxiety and avoid missing costly deadlines associated with Social Security, Medicaid and retirement withdrawals. As simple as it may seem, staying organized and having efficient access to this information is often overlooked and can result in needless stress and painful mistakes. More control over maintaining and archiving this key data translates into a more defined financial future.
Keep Spending in Check
Startup visionaries can sometimes find themselves so enamored with their ideas and inventions that they spend recklessly and wastefully in their quest for idealized versions of their creations. While this quest for perfection may have noble intentions, the result can be less than stellar for the health of their business. Likewise, retirees may find themselves so taken with their newly found freedom in retirement that they abandon the discipline that helped them attain their well-planned and hard-earned financial goals by overspending. Planning on "making up" by banking on stellar market performance in the future is a surefire way to puncture your portfolio and do irreparable damage to your financial fitness.
Markets are not static. Like the forces of nature, they can be occasionally volatile and unpredictable. Having the funds and assets available to weather these temporary storms is crucial to maintaining long-term success in retirement planning. While market recovery does happen, history shows us that it takes time. Patience is more than a virtue – it's a necessity. Thinking and acting frugally will help curb unnecessary spending and keep both startups and individuals from making big purchases that they cannot truly afford and can certainly live without. Perseverance and diligence with disciplined spending help keep the focus on manageable budgets and bright futures.
Underestimating Operational Costs
Startups may have a brilliant new product they yearn to bring to market in hopes of revolutionizing their industry. But without carefully considering the myriad of hidden and unexpected operational costs they put the future of their business in jeopardy. The same logic applies to the costs associated with retirement. Medical expenses, inflation and even costly car repairs need to be considered when one plans for retirement. Without such consideration, the dreams held for retired life – be they traveling, volunteering or simply spending time with family and friends – may be strained or even out of reach. Freedom to follow one's dreams and interests in retirement may be stifled by underestimating the financial allowances needed when one retires and steady, work-related income dries up.
Startups increase their chances of success by matching their entrepreneurial spirit and vision with prudent financial planning and decisions. Successful and less stressful retirement planning also hinges on this balancing act. A skilled and experienced planner can help guide and coach you through the planning process. Staying focused, staying informed, staying flexible and staying frugal will only help achieve the long-term retirement goals that you have worked so hard for all of your working life.
---
Financial professionals are able to provide you with information but not guidance or advice related to Social Security benefits. We are not affiliated with the U.S. government or any governmental agency.
We are an independent firm helping individuals create retirement strategies using a variety of insurance and investment products to custom suit their needs and objectives. This material is intended to provide general information to help you understand basic financial planning strategies and should not be construed as financial advice. All investments are subject to risk including the potential loss of principal. No investment strategy can guarantee a profit or protect against loss in periods of declining values. 
The information contained in this material is believed to be reliable, but accuracy and completeness cannot be guaranteed; it is not intended to be used as the sole basis for financial decisions. If you are unable to access any of the news articles and sources through the links provided in this text, please contact us to request a copy of the desired reference.